We are excited to introduce an enhancement that significantly improves the user experience of our Developer Portal's search functionality. With this improvement, when you perform a search, the relevant keyword(s) will now be visually highlighted within the search results.
Why the Change?​
We understand that the sheer volume of search results can sometimes be overwhelming for users, making it difficult to identify why a specific result appears in the list. To address this issue, we've implemented a solution that allows you to easily spot the relevant keyword in the search results, providing you with a clearer indication of why a particular result is being presented.
Before​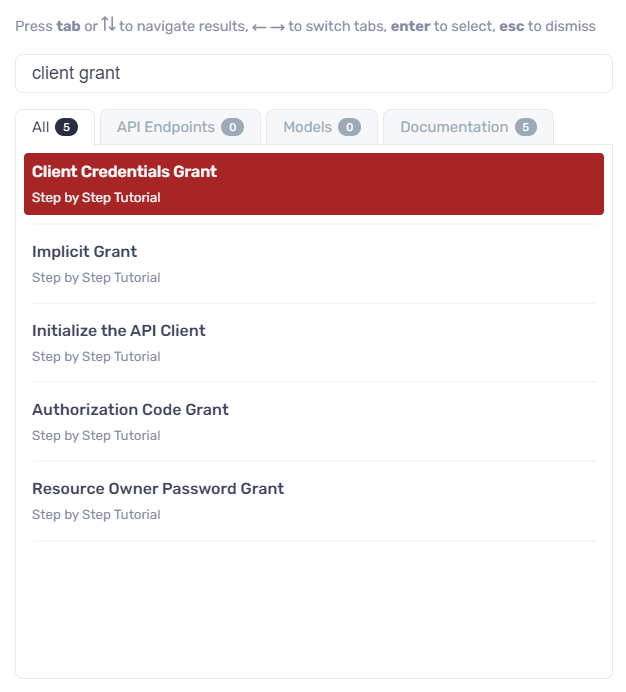 After​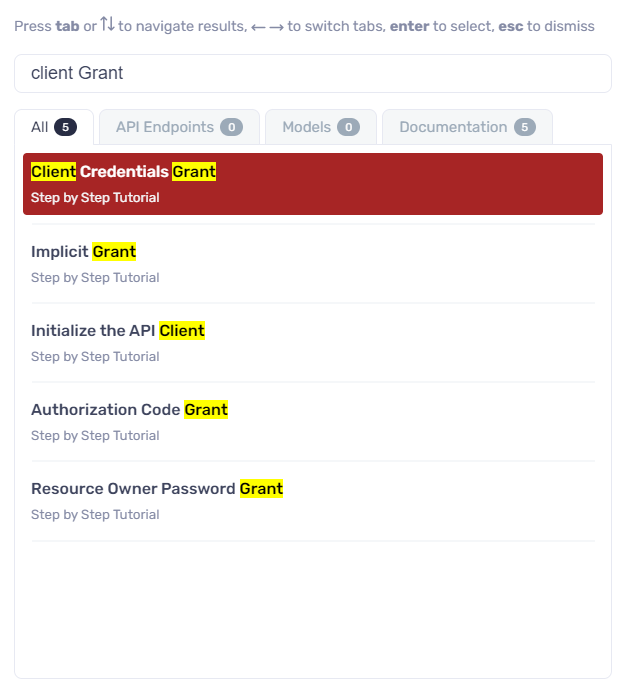 note
The updated search will be enabled automatically for all newly generated portals. There is no need to change/update any setting.