SDKs generated by APIMATIC now support logging events!
Logging-enabled SDKs will log important events in the API lifecycle to the console, log file or another logging backend.
Logging backends are configurable. You can even plug-in a logging service like Loggly or Sentry into your SDKs.
Easily monitor your SDK usage and find bugs when they occur.
Enable Logging in SDKs​
Just switch on the Enable Logging flag in Code Generation Settings.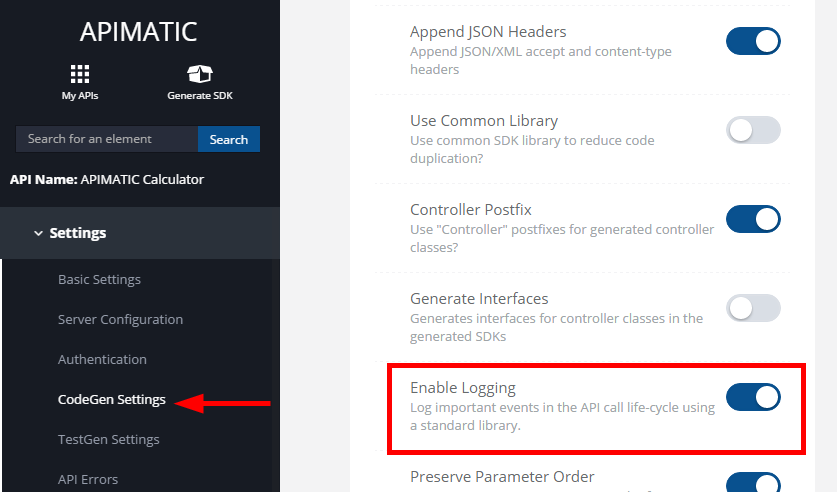 Logging Frameworks Used​
Update​
We've also added logging to: