Getting 403 error while using the API.​
The 403 error indicates a subscription issue. Make sure that the API key you are using is from an account with an active subscription. If you are sure that they key is valid, please reach out to our support team for further assistance.
How to delete APIMatic account?​
To delete your APIMatic account, follow these steps:
Login to APIMatic dashboard with your credentials.

From the top-right corner, select your account name to open a drop-down menu. Select Settings from the menu.

On the Accounts tab, scroll down and click on the Delete Account button.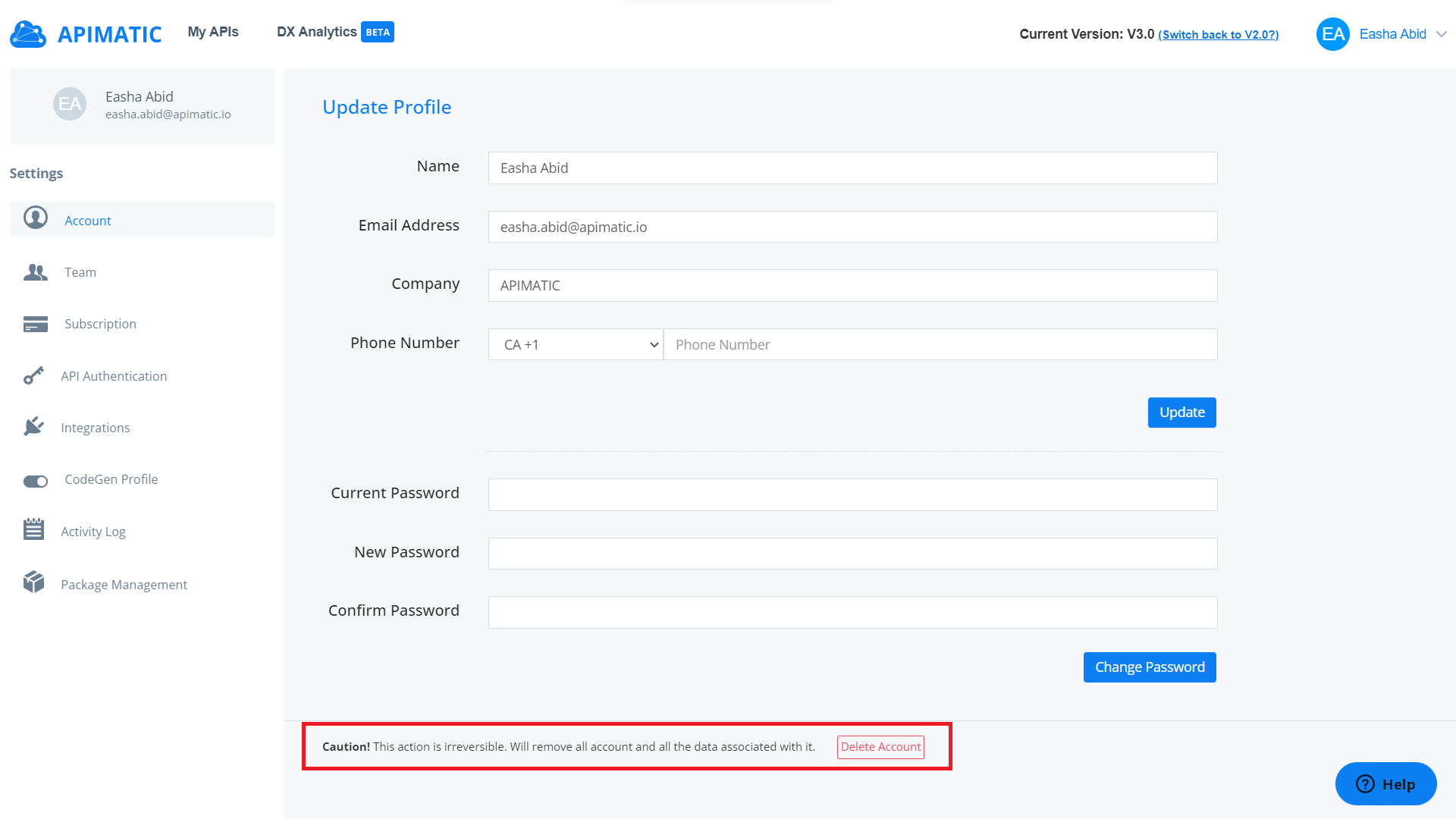 On the redirected page, click on the Delete Account button to confirm account deletion.

The APIMatic team will send you an email to verify the delete request. Click on the Delete Account button to verify and your account will be deleted.
note
You cannot delete an account while having a team with members. Remove the team and follow the steps again to delete your account.
Supported Browsers​
For the best experience with APIMatic, we recommend using the latest versions of Chrome, Edge, Firefox, and Safari.
In case you encounter any issues with APIMatic UI, please troubleshoot as follows:
Do a hard refresh.
Clear cache and cookie data.
If the issue still persists, please contact our support team.