Update Email Address
You can update the email address for your APIMAtic account from the Update Profile section on the Account page. Your Email address is used to login to your APIMatic account and should be carefully chosen to protect your privacy.
Update Email Address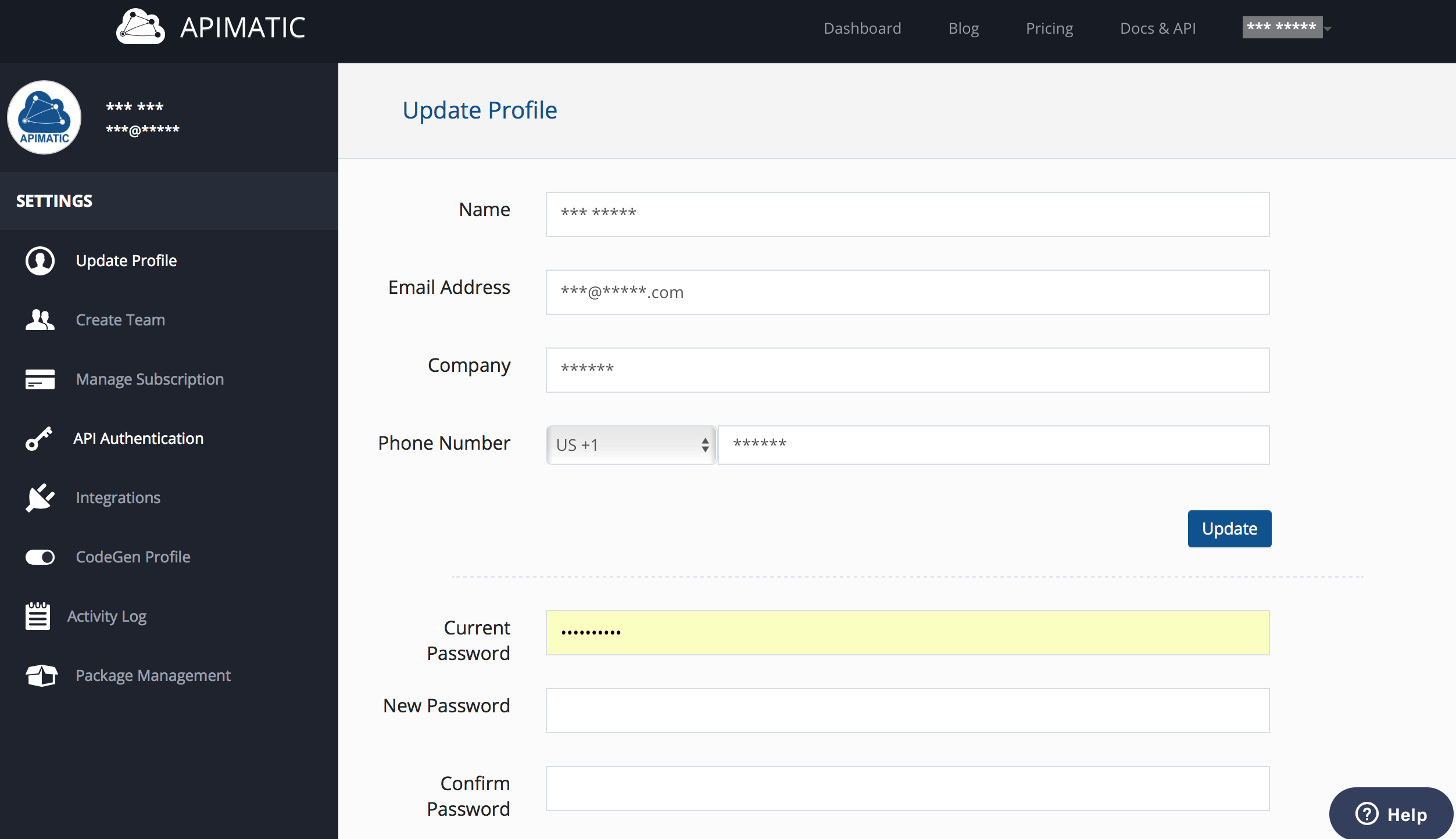 Log in to APIMatic.io and go to your Account page.
On the Account Page, the Update Profile section will open by default.

On the Update Profile Section , type in your email address into the Email field.

Click the Update button at the bottom of the section to save your changes.

Upon clicking the Update button, you'll be sent a series of confirmation emails.
To confirm your email change, there are two steps you need to follow:
Confirm email change request
Confirm new email
Confirm Email Change Request
Login to the email inbox for your existing email address.
Open the email from APIMatic requesting you to confirm your change request.
Click the Confirm Change button, this will redirect you to your APIMatic account.
Login to your APIMatic account with your existing credentials.
Upon logging in, a confirmation email will be sent to the new email address you want to shift your account to.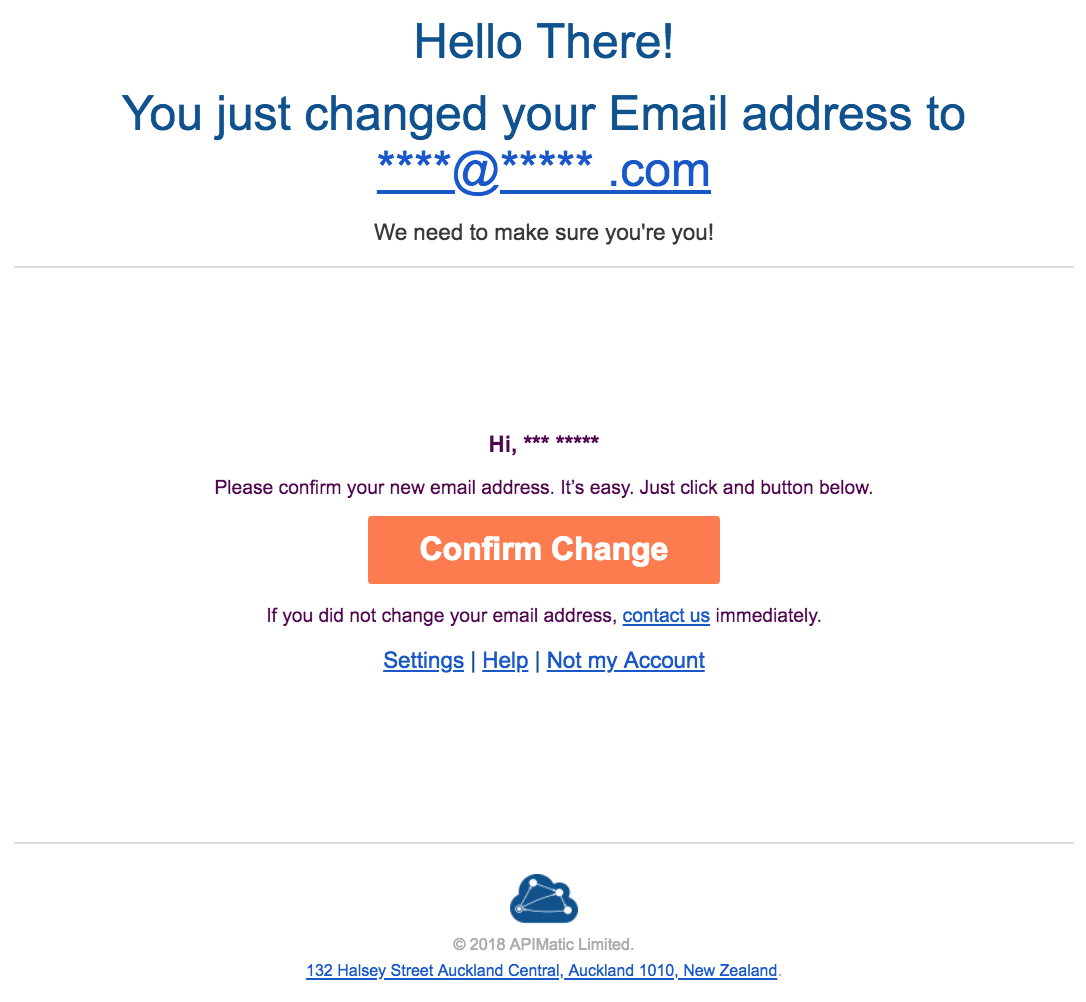 Confirm New Email
Log in to the email inbox for your new email.

Open the email from APIMatic requesting you to confirm your email.
Click the Confirm Email button in that email.
Upon confirming, you will be redirected to your profile.
A notification will appear on a new page confirming the update.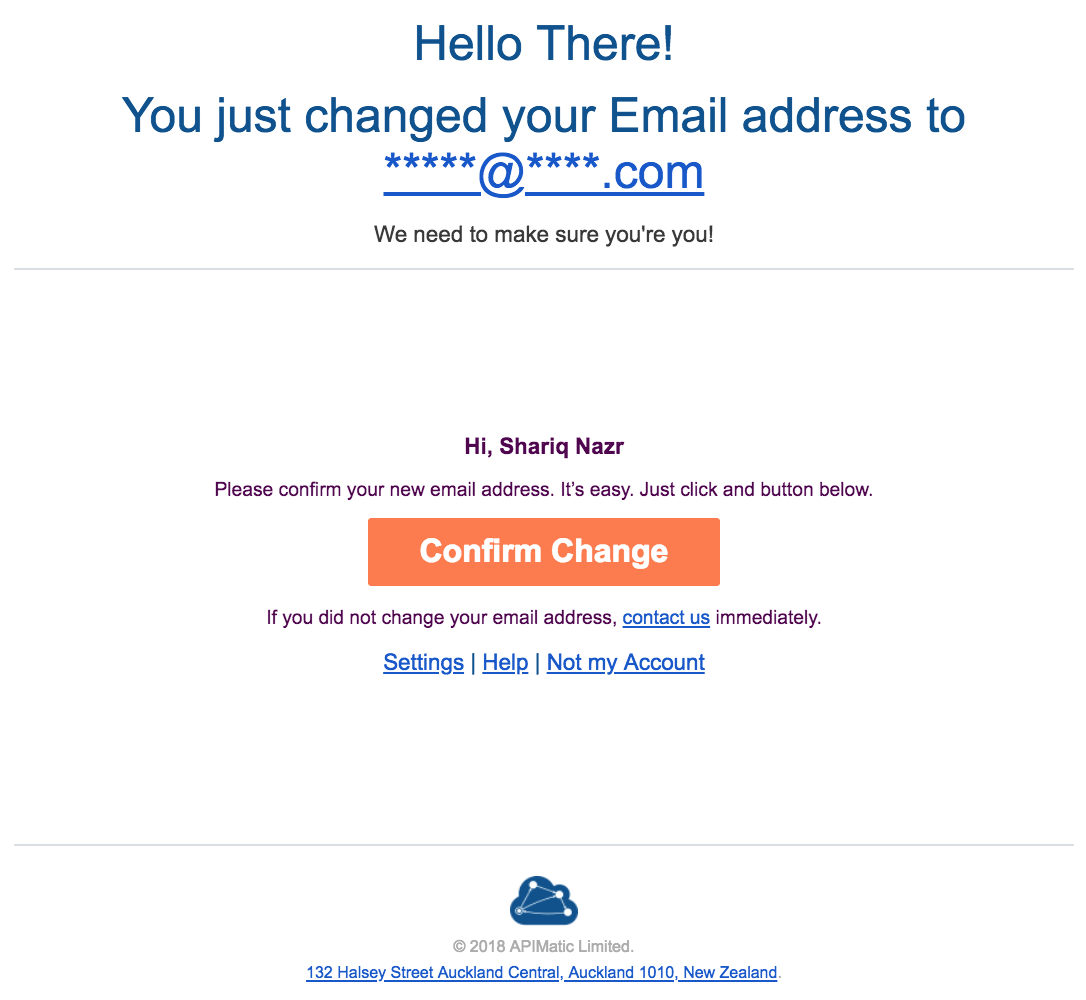 ---
Have questions? Submit a request.