We have added support for adding contact information of the organization maintaining the API in our API editor.
Details​
You can add the contact information for your organization in the API editor now.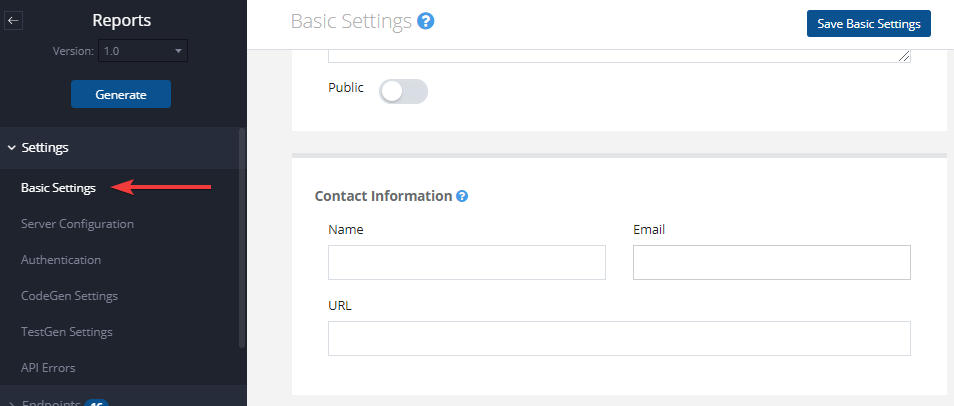 This information will be used during API export to other formats, as well in auto-generated SDKs and documentation.
Affected SDKs​
We've added contact information in these SDKs:
| Platform | Which files are affected? |
| --- | --- |
| PHP | composer.json file |
| C# | Nuspec file |
| Ruby | Gemspec file |
| Python | Setup file |
| NodeJS | package.json file |
Affected Documentation​
We're working on adding a way to contact the support in our Developer Experience Portal.
This will provide a short-cut for the end-user to report bugs using this contact information.