Managing your APIs
You can manage your APIs from the My APIs page.
Add an API
To add a new API, you can use our editor to describe your API by clicking on the Create option. More details on how to use an editor to create an API is given under Create your first API documentation.
Alternatively, if you already have an API description in one of the supported formats (APIMATIC, WADL, WSDL, Swagger, Open API, RAML, API Blueprint, IODocs, Google Discovery, Mashape, Postman Collection, Insomnia, HAR) you can import it using our Import option.
You can then either upload the API description file from your local system or provide a URL that points to the API description file.
Once the API is created/imported it will be visible in the list of APIs being shown on the My APIs page
Edit an API
You can edit any API by clicking on the Edit option. This will take you to the editor where you can edit relevant information of the API.
Delete an API
In order to delete an API, click on the cross at the top right of an API box.
You will be prompted to confirm deletion of the API.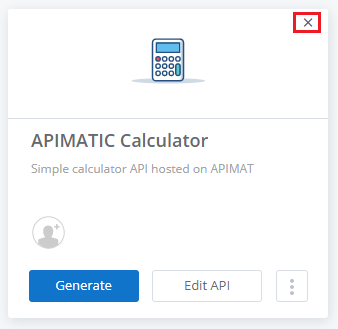 Share an API
Click on the plus + sign to share your API with your team.
Select your team from the dialog that opens. To manage teams, please refer to the Teams article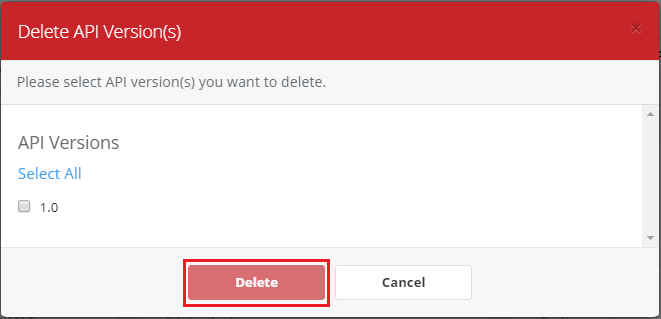 Generate SDK from an API
You can generate SDK from an API using the Generate option. You can then choose the platform in which you want to generate the SDK
Download the generated SDK.
View Logs for an API
You can view code generation logs for an API by clicking on the API Log Description
The logs maintain record of all the times you generated SDK for your API. Each record contains information of the time you generated this SDK, the language you generated it in and also a link to download this generated SDK without additional cost.
This is different from the View Logs option which combines code generation logs of all the APIs instead of showing logs of just one particular API. Please refer to Activity Log documentation for more details.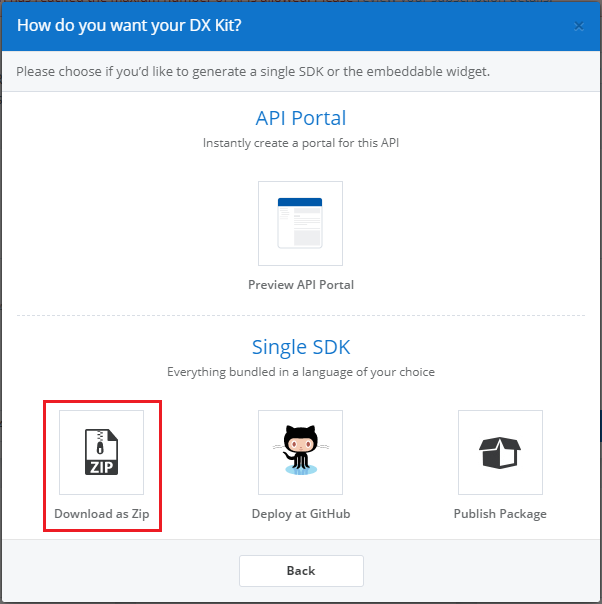 View API Integration Key
An API Integration key is your API's unique identifier for integrating with services such as SDKS.IO. You can view your API's Integration Key by clicking on the API Integration Key option
The key will be displayed as follows: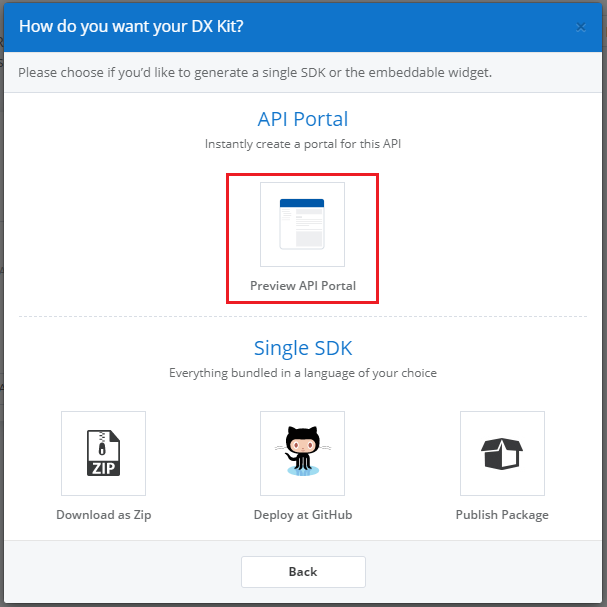 Export API
You can export an API, listed in the My APIs page, to an API Description file using the Export API Description option.
The formats available for export are APIMATIC, Swagger 2.0, API Blueprint

Publish A Package
You can generate an SDK for your API in a number of languages and then deploy it as a package to the major package managers out there. To do this, click on the Generate button for the API that you want to publish SDK for.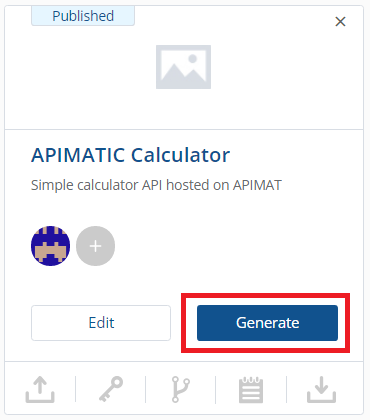 A couple of options will be available. Go ahead and choose Publish Package and follow the steps to publish your package.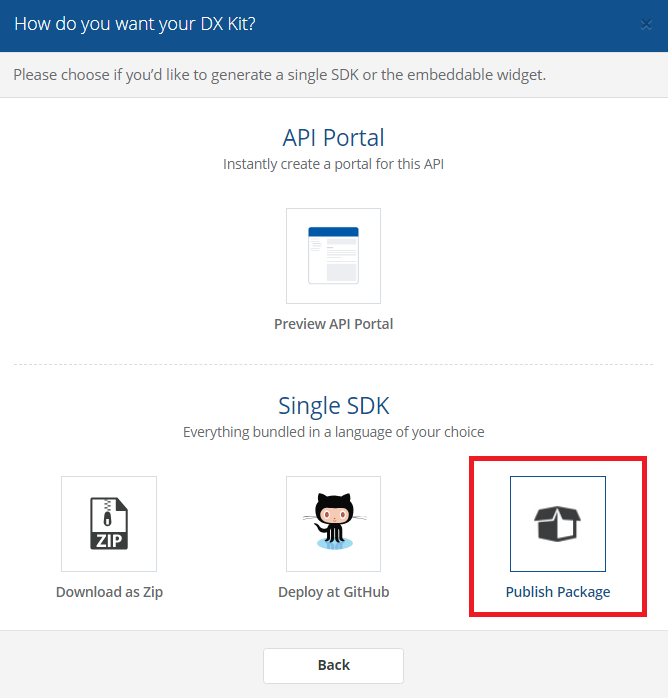 You can also check out the Package Publishing Tutorial for more detailed instructions.
---
Have questions? Submit a request.